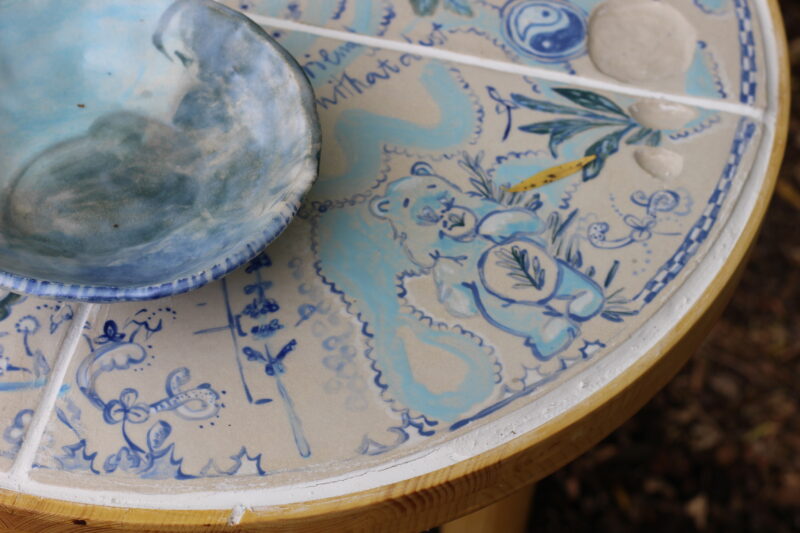 Getting to Know You
Comissioned by Airspace Gallery and Spode Rose Garden. Installed June 2023
We're really pleased to unveil – Getting To Know You – a brand new permanent installation by Frances Disley in the Spode Rose Garden – this piece is the result of an extensive long term residency – Nature Cure, exploring the health and well being characteristics of the garden and its plants – Thanks to all the participants who helped Fran through lots of workshopping and to Fran for making this genuinely bespoke and beautiful work – here's Fran's thoughts –
—
"Named after the series of sessions I delivered in the garden, "Getting to know you" is an invitation to spend time looking a bit closer at the plants in the Spode Rose Garden. I really struggled with the notion of bringing something into the garden beyond the plants themselves and was super conscious that it needed to be sympathetic to them and something that feels like a kind of gift, a celebration to the plants. All the plants that we looked at in the workshop series feature in some way in the imagery on the surface of the table like a Rosemary Care Bear and a lavender sprig with cm measurements next to it. The objects on the surface are there for you to explore leaf shapes, compose leafy sprigs and make planty potions."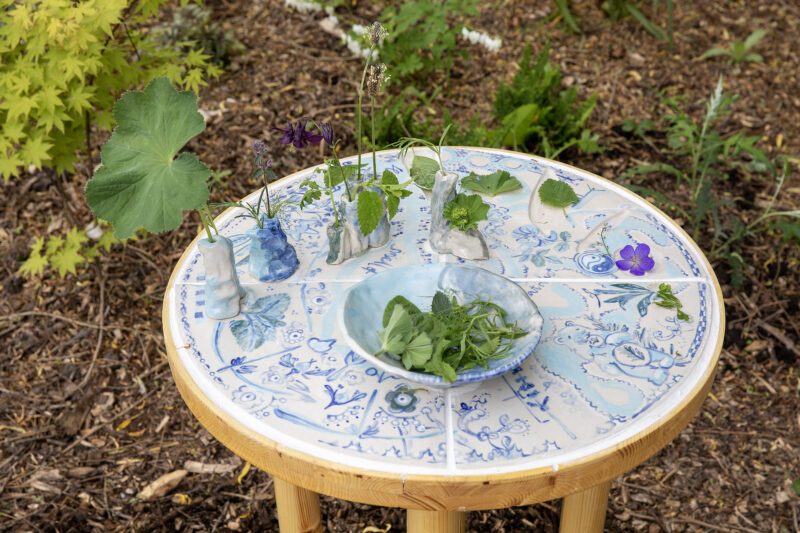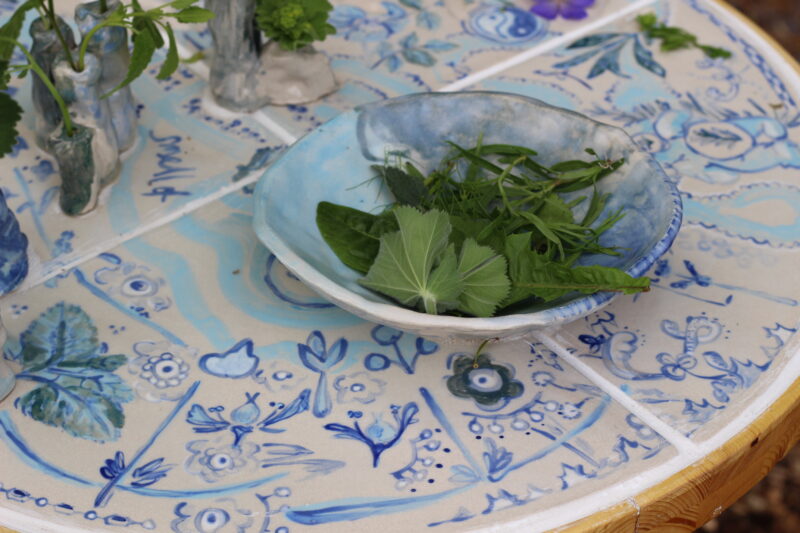 The NATURE CURE residency in the Spode Rose Garden is entering its 2nd stage – with resident artist FRANCES DISLEY seeking to develop a guided journey around the garden where visitors are invited to spend time with a series of specific plants getting to know them better via their own senses and by listening to or reading devised monologues from the plants themselves (written and performed on behalf of the plants).
It's a way to translate on behalf of the plants and a way to try to get people to form a relationship with the plants that might be richer or deeper in some way, with the hope that we begin to see ourselves as part of the community of plants.
The sessions run in two parts from 12.30-2.30.
PART 1 12.30 – 1.30 – CONVERSATIONS AND EXPLORATIONS – looking at the plants – talking over and exchanging ideas and knowledge
PART 2 1.30-2.30 – RESPONSES – a chance to reflect on Part 1 and respond through drawing, writing, recording, or any way you fancy.
GETTING TO KNOW YOU
As a way to get to know particular plants within the Spode Rose Garden artist in residence Frances Disley will be hosting regular open sessions where the public are invited to explore a particular plant alongside her. This will involve simple observation and maybe touch smell and possibly taste and definitely discussion and sharing of experiences. There's absolutely no pressure to have any prior knowledge of plants or even to be "green fingered" ; everyone's own responses and experiences will be valued equally. Frances is gathering knowledge around the garden so that she can develop a tour later in the year inspired by the local community and their relationship to the plants within it.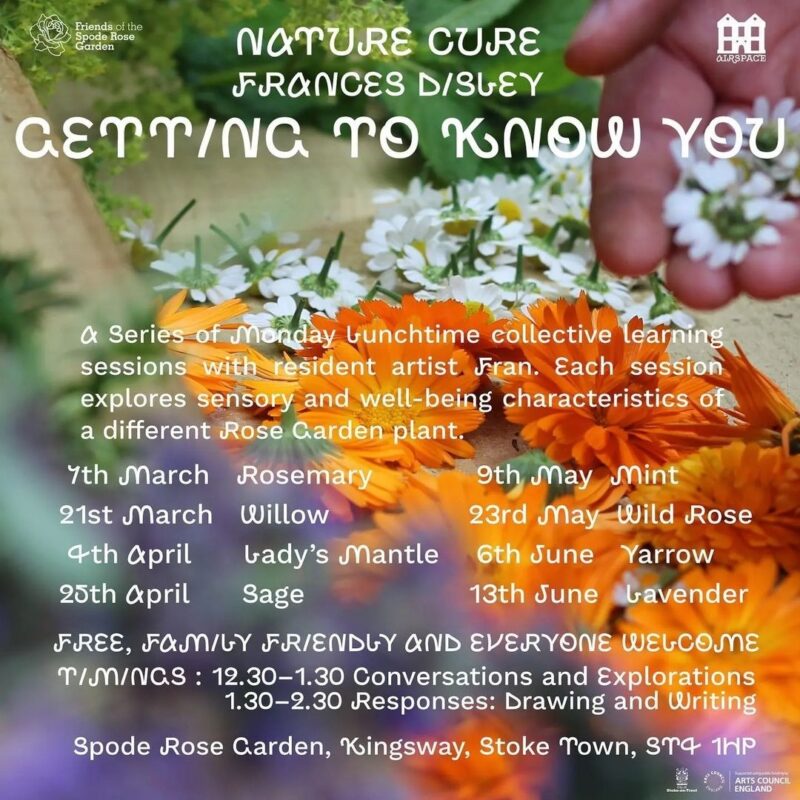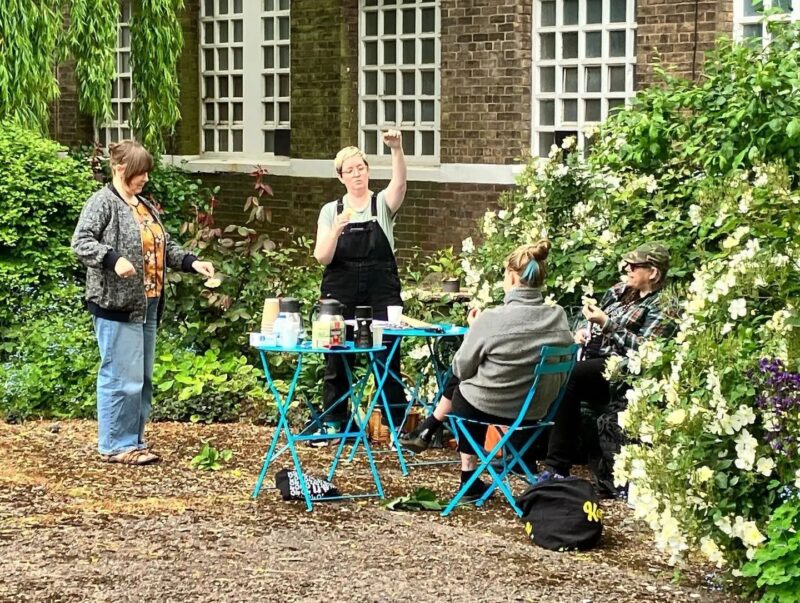 PLANT MAGIC with Frances Disley
Sign up in the garden for a one to one Plant Magic reading with Frances Disley, the Spode Rose Garden's Nature Cure Residency artist. Occupying all of the senses, Frances will work with you to find a plant companion that's right for you. She will then invite you to get to know your plant that little bit more and hopefully form a positive connection.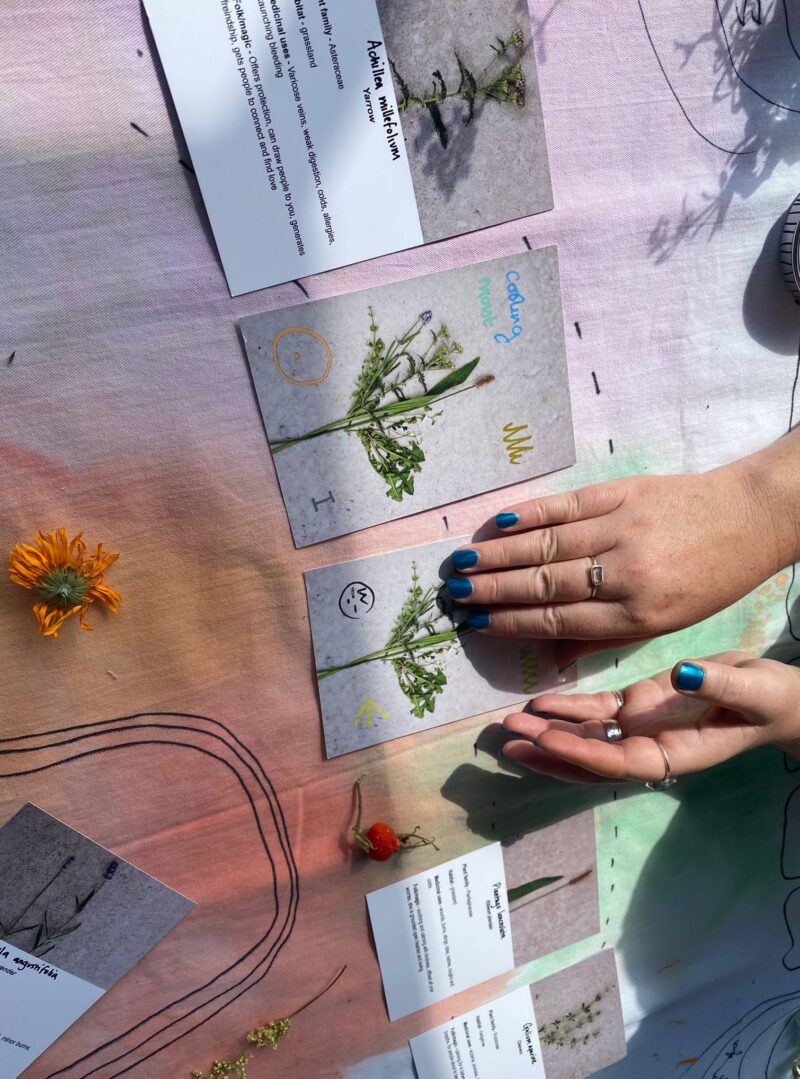 Medicinal herb bed planted as part of Nature Cure Residency
So this month I got to begin harvesting some of the plants from the medicinal bed and from the rest of the garden. It was amazing to see how much has grown and I collected loads and still only just touched the surface. Some plants welcome the collaboration with this like Calendula which basically the more you take the flowers the more it will keep coming and I know will run into September and maybe beyond.
I've been taking the flowers to infuse with oil which is great for your skin but as I left these in the shed without shaking them their water content made them ferment so I'm going to take a load to dehydrate instead. I've also prepped a Feverfew tincture my first time messing with tinctures which is where you infuse your herbs/plant matter with alcohol and ingest the filtered liquid. I'm insure about this process as I could do with more training but am interested to see how it works.
Feverfew is supposed to be useful for headaches and migraines but I'm still wary of internal medicines at this point so have been sticking to external stuff. There are lots more oils and tinctures a brewing and I'll update on them soon.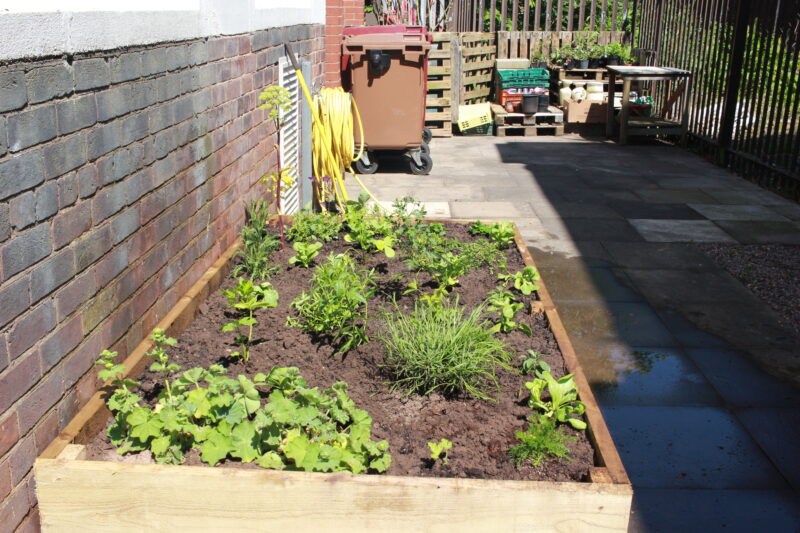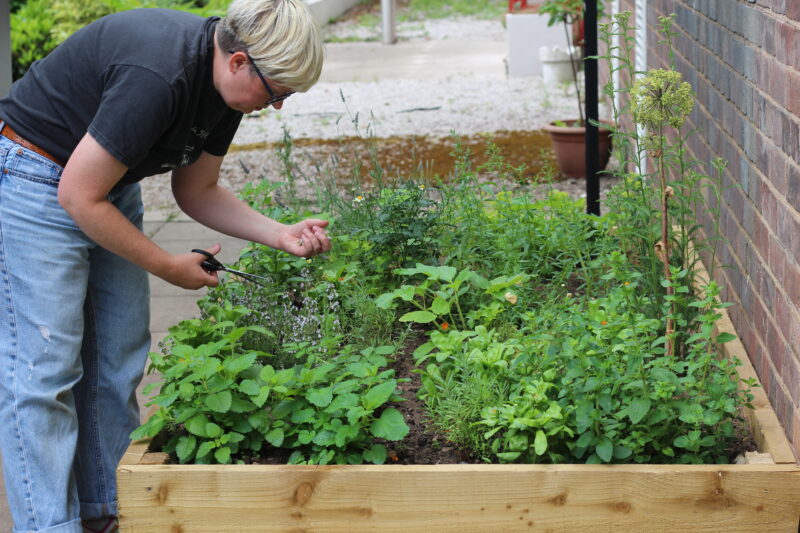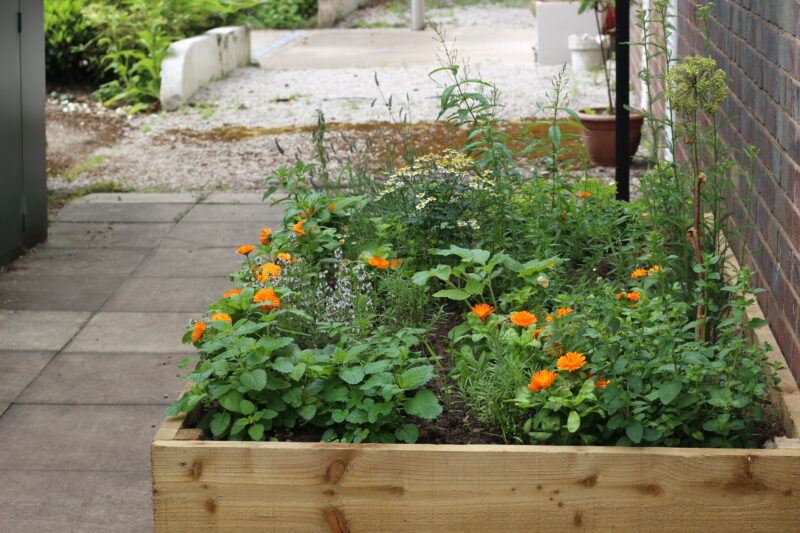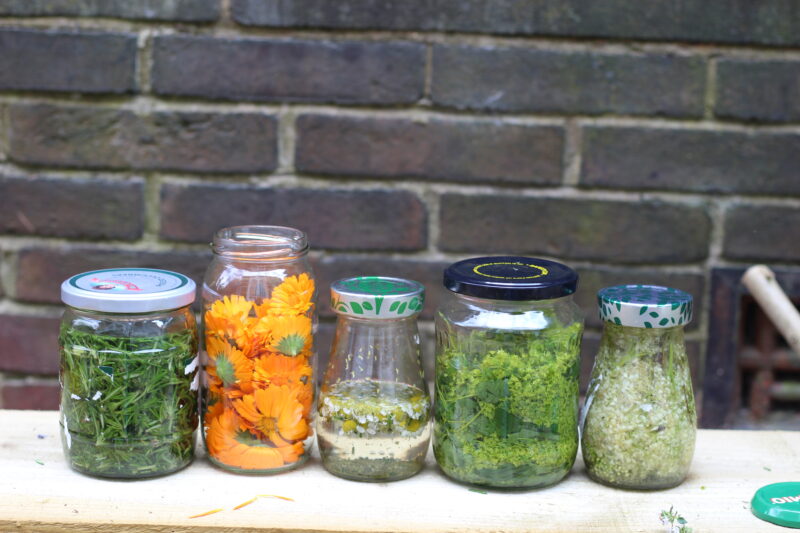 For 12 months, artist Frances Disley is resident in the Spode Rose Garden, working to explore and create understanding of the material properties and benefits of green spaces..
BACKGROUND
As far back as the Eighteenth Century, Swedish botanist and plant classifier, Carl Linnaeus ascribed the notion of Panacea to Ginseng (Panax ginseng). Panacea – named after the daughter of Asclepius, the Roman god of healing, was the goal of medieval alchemists. A Cure-all. A Nature Cure.
This notion of a plant as universal remedy is central to the ethics of the Spode Rose Garden and, just as the term Panacea has expanded into everyday use from its original narrow definition specific to medicinal remedies, we see the act of gardening, and all of its components and activities, as a panacea for life.
Taking place over 12 months in, between May, 2021 and May, 2022, the residency looks to creatively explore the health and material elements of Public Green Space using the Spode Rose Garden as the base, with themes including:
• Public Green Space – What's it for? Who's it for? What is its history and development? How do we/should we use public space? How do we / should we access public space? Who can access public space and what are the barriers to that?
• The role of the garden in mental and physical well-being.
• The role of plants in a healthy garden
• The sensory and the experiential
• The garden as apothecary