Launching in 15 July 2023 at Lakeland Arts Abbot Hall
Available to buy here
£12 + postage and packaging
Talk to the Garden is a project initiated by artist Frances Disley with The Turnpike CIC that was
seeded with a community garden in Leigh, Greater Manchester. This book is an invitation to get to know
the plants on our doorsteps and beyond, imagining the voices of the gardens all around us and the ways
they call upon us to connect with and befriend their wise and wild inhabitants.
Published by The Turnpike CIC
Written by Frances Disley
Designed by Holly Eliza Temple
Edited by Brit Seaton
Printed by Jump North, Sheffield, UK.
TALK TO THE GARDEN
Published in 2023 by The Turnpike CIC.
All rights reserved. © 2023
The authors, artists and The Turnpike CIC.
WITH THANKS TO
Arts Council England
Lancashire Wildlife Trust
Kenyon Hall Farm
Wigan Council
Esmée Fairbairn Foundation
WITH CONTRIBUTIONS BY
Helen Stalker
Andrea Ku
Rasheeqa Ahmad
Kevin Lowe
Rebecca Lazarou
Sean Roy Parker
Nicole Rose
Livia Lazar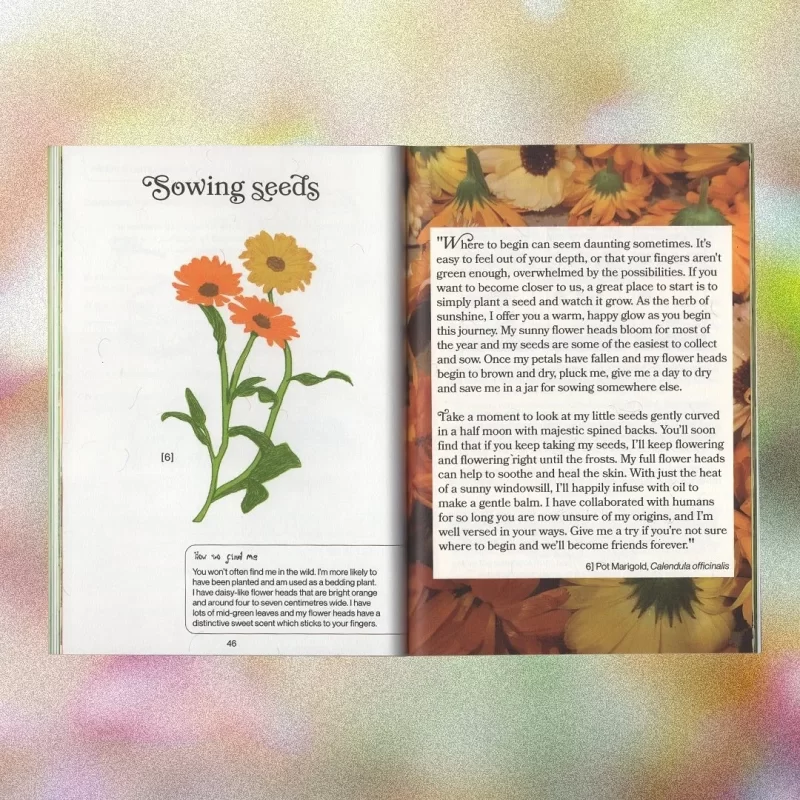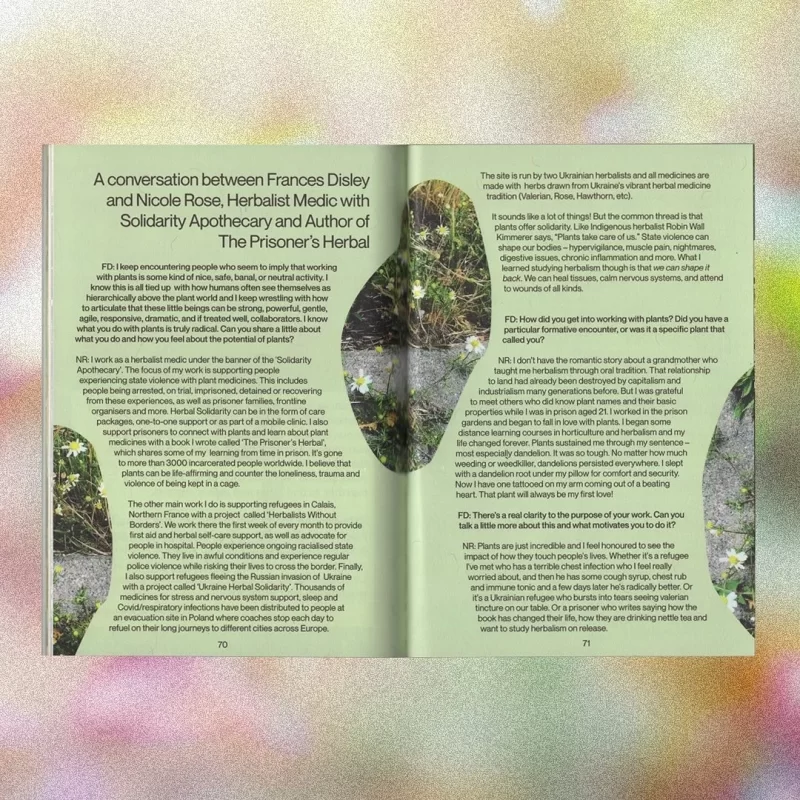 As part of the project I created a font inspired by my plant companions, collaborators, mentors, guides.
Please feel free to  download here and help propagate and advocate for them embed into your systems and they will help to guide you no credit required (download – right click – install)