Documentation from live performance at OUTPUT Gallery, Performer Pei Tong as part of solo exhibition. Image Credit OUTPUT Gallery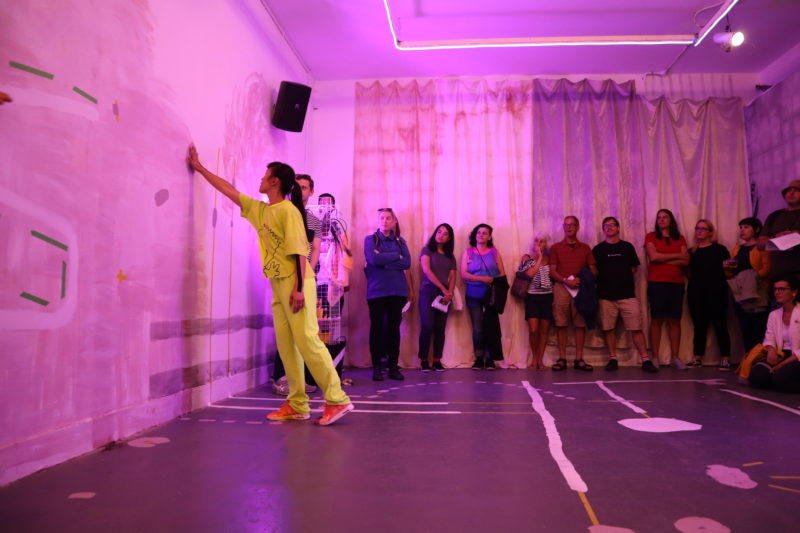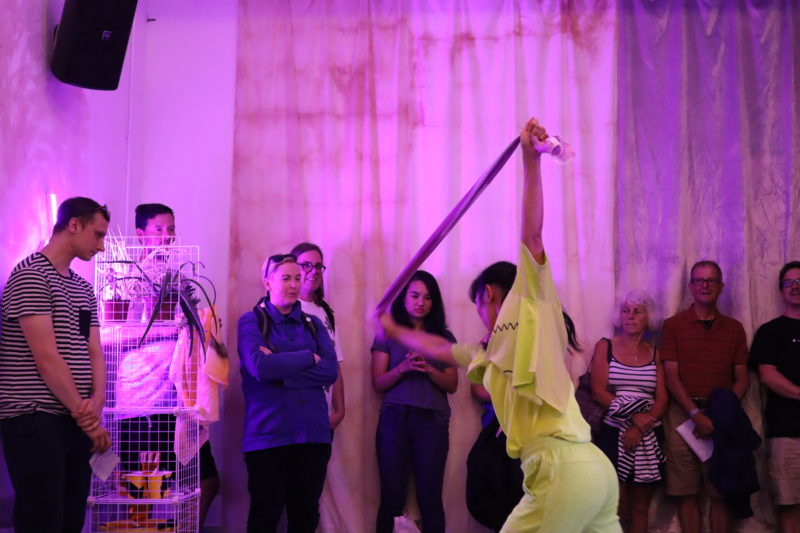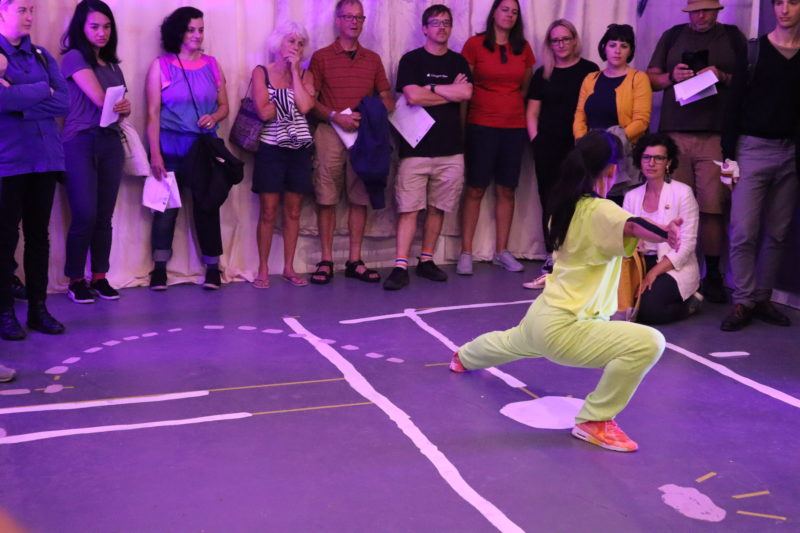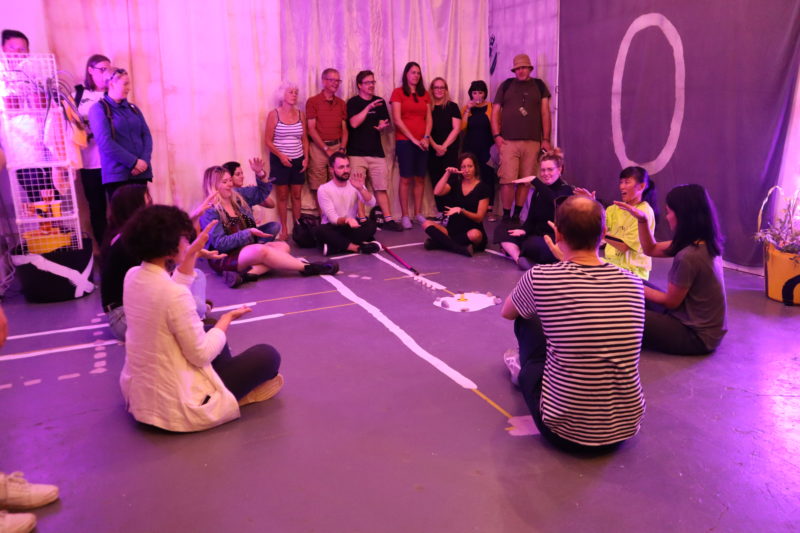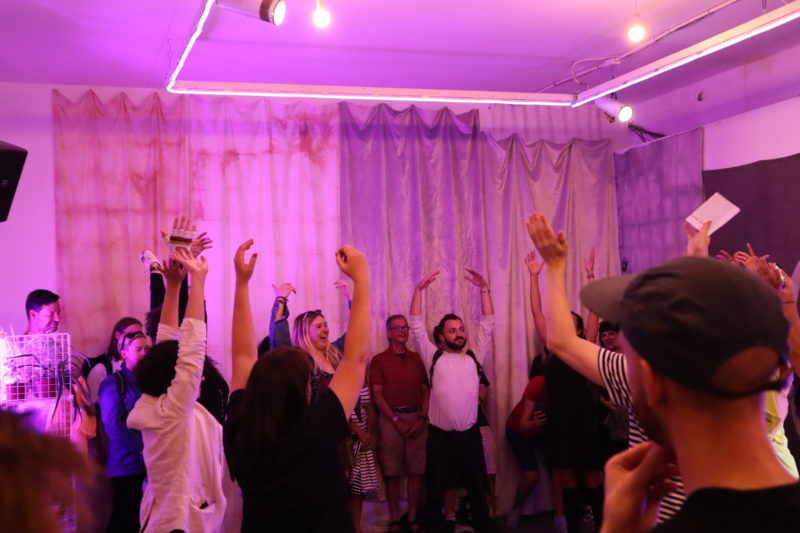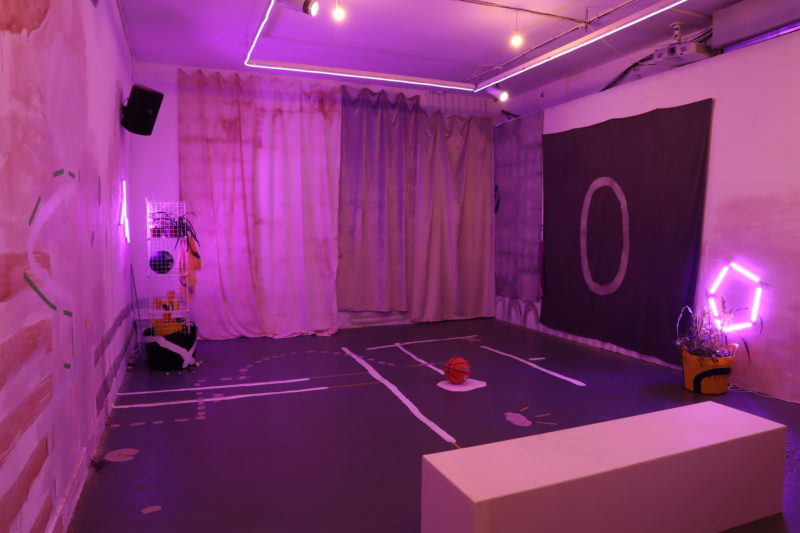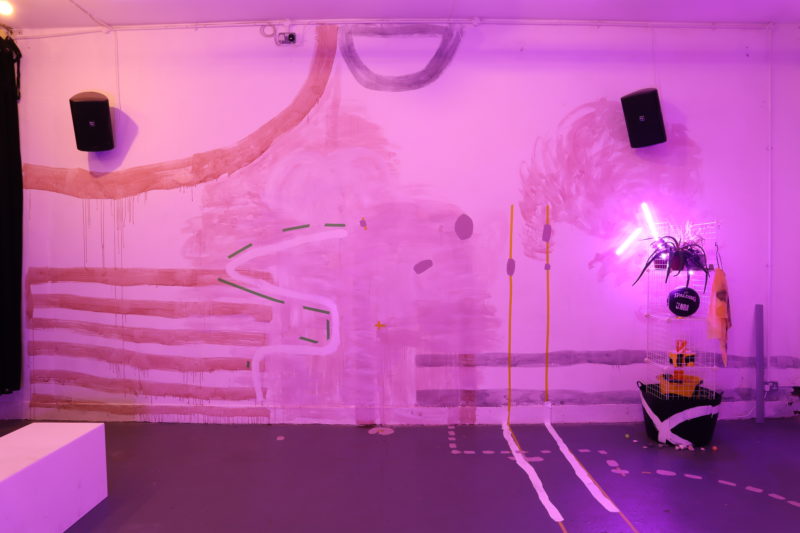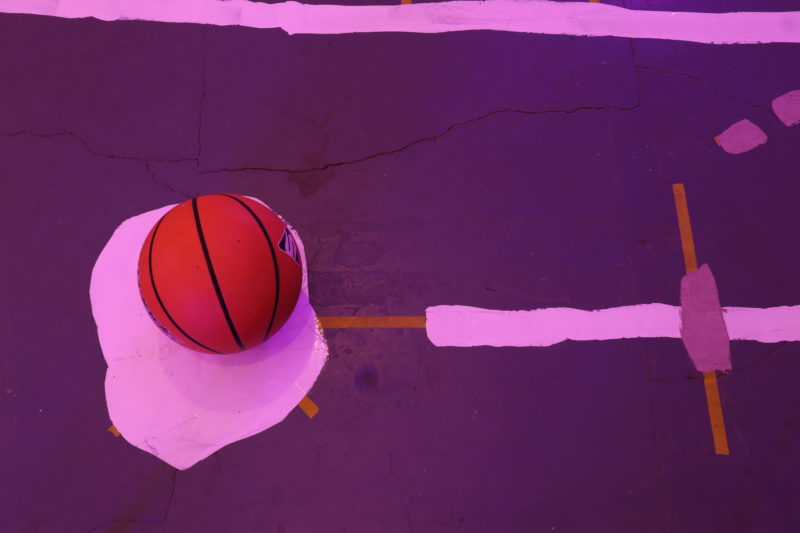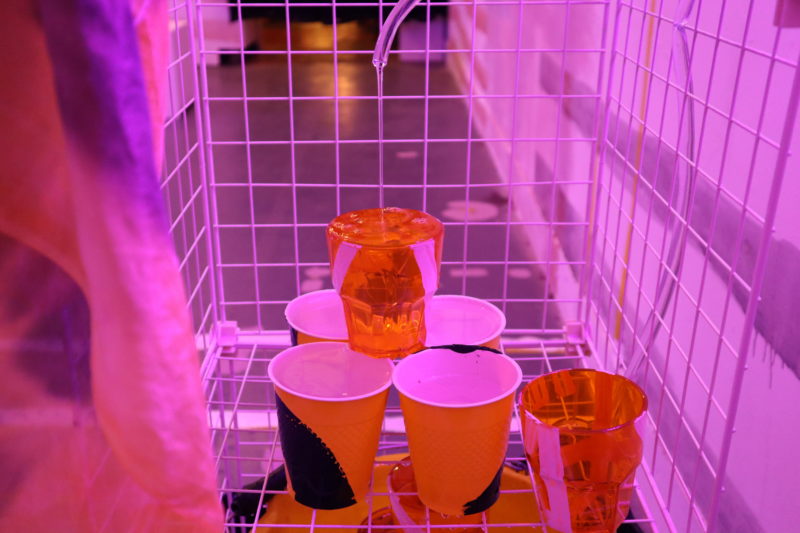 Frances Disley August 8 – September 1 This summer, OUTPUT gallery is excited to present its first commission with Liverpool-based artist Frances Disley. Through this exhibition, the artist would like to create a space in which visitors can enjoy something refreshing and distracting; where they will be able to access an atmosphere that clicks them out of whatever they were thinking about, even just for a moment. This aims to be a no-pressure offer of mindfulness for whoever might wander into the show. Disley will be transforming the space through scent, sound, video, sculpture, texture and and lighting, with fabrics and colours on the walls and floor. The artist is also collaborating with performer Pei Tong to activate the installation at certain times. Frances Disley is based in Liverpool at The Royal Standard studios and is currently exhibiting at Humber Street Gallery in Hull with her solo exhibition 'Cucumber Fell in the Sand.' Recent projects include a live interactive performance/dance/workout/installation and video as part of At the Library, commissioned by Sefton Libraries in Netherton Activity Centre, Liverpool (2018). Ways into thinking about the exhibition: 1. What are the artist's influences? 2. Where do artists make their art? 3. Why does the artist collaborate with performers? OUTPUT is a gallery working exclusively with creatives from or based in Merseyside. It is part of Invisible Wind Factory. The programme is supported using public funding by Arts Council England. @outputgallery | outputgallery.com | output@thekazimier.co.uk OUTPUT gallery, 32 Seel St, Liverpool, L1 4BE OPEN 11-6 DAILY DURING EXHIBITIONS
Thoughts from artist Frances Disley: What are your influences as an artist?One of the starting points for this work is a Nike outfit (which you can find if you google French Terry Trousers Nike Sportswear Swoosh). I used the colourway as a palette for the entire work. I like the idea that a team at Nike created a mood board which became boiled and reduced down into this outfit which seduced me and bled out into this work. Watching how my kids respond to spaces that are sometimes intended to initiate play and some that aren't inspires me; they are a really good gauge sometimes of how a space can make you feel.
The initial idea for this work came from a period of anxiety I experienced and I wanted to try to make something that would have been useful to me at that time. My starting point was the idea of a distraction because that's what I needed, an excuse to stop thinking about the worrying thoughts I was having which were constantly looping and escalating, leaving me stuck. Other inspirations – Star Trek (sci-fi in general); Leeson Lewis (dancer); and growing plants to eat, smell and look at. Where do you make your art? I have a studio but having two small kids and a job, I make lots of my work from home – in the kitchen back yard etc. I am happy to work this way and having something close at hand that I can access intermittently relieves the pressure and guilt around going to the studio and fitting everything into a block of time. For instance some of the pink paint on the walls was made at home by boiling up avocado stones and all the fabric was dyed, bleached and washed in my kitchen.
I often bring lots of these elements to a space and play and compose them on site allowing me to be responsive, adding some unpredictability to the outcomes for me which I enjoy. Why do you collaborate with performers? I recognised a while ago that I hate working away on my own in a studio getting stressed out about making a thing that I then drop into a space with no real idea about how it's going to be received or if it's useful to anyone.
I like how working with other people makes me shape my practice to become more accommodating and functional for my collaborators. Most of the markings in this work act as a score or series of prompts for the performer Pei Tong and the objects are also for her to activate within the performance. I enjoy the idea that the paintings etc. enhance or support the movements from Pei and wouldn't exist in this way without this collaboration. Working with people from different disciplines also can help you develop new modes of communication allowing you to reflect on what you do and why you do it.